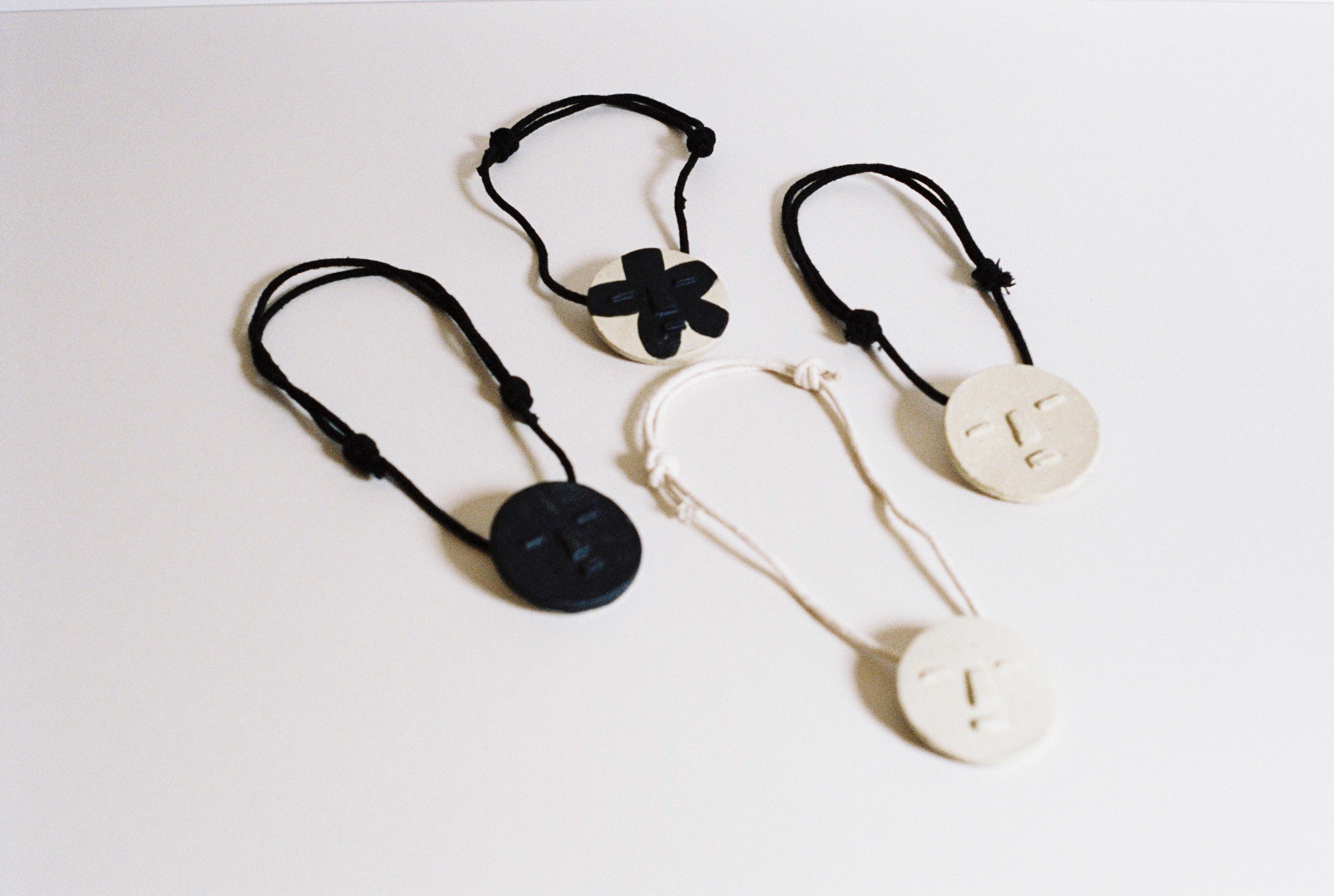 Ceramic
sold out
Primordial Moon Pendant Necklace
Primordial Moon Pendant. This face explores the masks that we wear out into the world, and within our inner worlds. It can be worn long as a casual pendant, higher up on the chest, or this can be used as a bolo with a button up shirt.
Made by hand each face has slightly different qualities, this moon has a raw surface and has a handpainted flower.
Available in pendant or wallhanging form. Adjustable cotton rope necklace
6cm x 6cm
Ready to Ship.