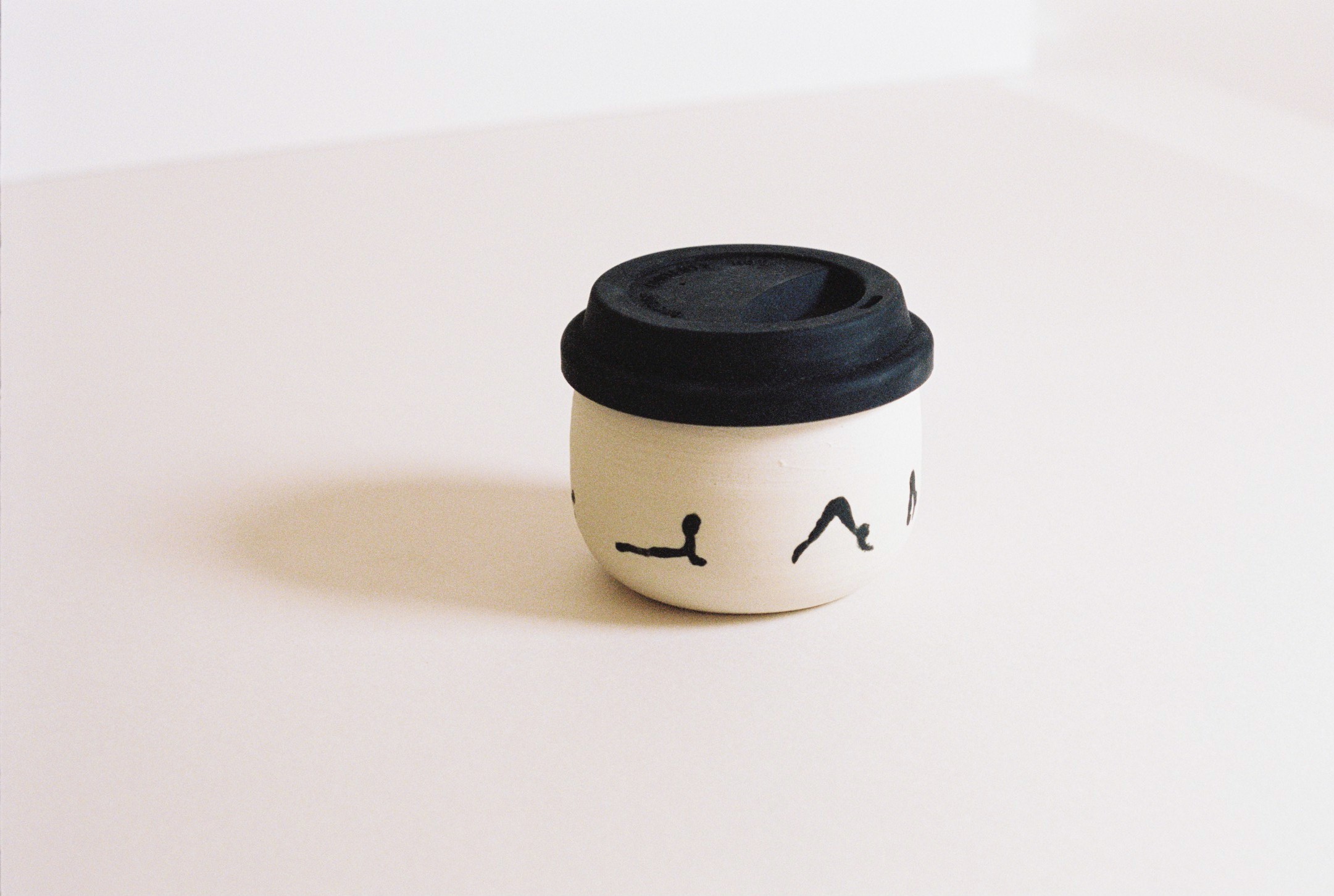 Ceramic
sold out
Surya Namaskar Keep Cup
Thrown on a potters wheel with Australian clay. This keep cup can be used with the lid or on its own as a cup. The interior of the cup is glaze with a white matte.
There are 3 of these keep cups that are ready to ship! They are all one of a kind and made by hand so vary slightly from each other.
Surya Namaskar is the Sun Salutation practiced in Yogic Traditions to salut the sun with body and breath. The postures painted on the cup portray a figure flexing the spine and mind.